On December 21, President Trump signed an executive order, seeking "to impose tangible and significant consequences on those who commit serious human rights abuse or engage in corruption, as well as to protect the financial system of the United States from abuse by these same persons."
In the weeks and months since the order, hundreds of top corporate CEO's and politicians have either resigned, announced early retirement, or been forced out of their position. One of the most important individuals to retire early is Eric Schmidt. From my research, I believe he will likely be indicted for money laundering, human trafficking, and treason. Rising Serpant has done some of the best research on Eric Schmidt's role collaborating with the Hillary Campaign & the FBI to perform a coup on the democratically elected President of the United States.  
@rising_serpant | April 23, 2018
Schmidt has had a very close relationship with the inner circle of Hillary Clinton's campaign including John podesta and Robby mook. He has donated generously and has been a regular speaker at the Clinton Global initiative
Leaked documents from WikiLeaks show him communicating with John podesta and asking for more than an outside of role. He wanted to be integral to the campaign.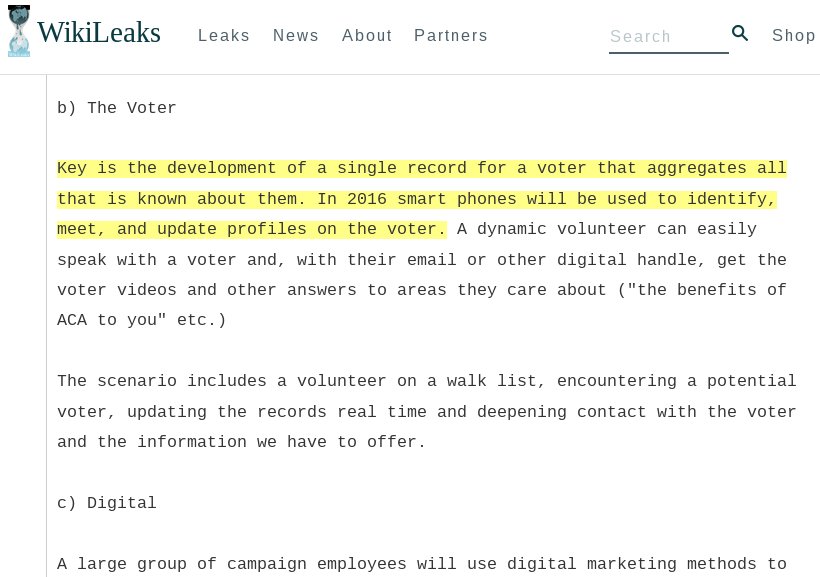 He served as member of President's Council of Advisors on Science & Technology (PCAST) under Obama. Before company founders Page and Brin hired Schmidt their initial research on which Google was based had been partly funded by Defense Advanced Research Projects Agency DARPAExecutive makeup of Crowdstrike is very interesting, with substantial funding from a Google subsidiary, it's headed by number of former long-serving figures from the FBI. Crowdstrike served the Dems during 2016 Presidential campaign, which Schmidt was deeply embedded within.As you know, Crowdstrike is also the only company to have examined DNC servers, and their word serves as the entirety of the basis for Russian hacking claims.
Alphabet has financed Google Capital. Acting as an arm of Alphabet, Google Capital then financed Crowdstrike to the tune of $100 million.
Many of Crowdstrike's former and current employees have previously enjoyed government roles. Steven Chabinsky served as Chief Risk Officer at Crowdstrike, after serving as Commissioner on President's Commission on Enhancing National Cybersecurity as well as 15 years with FBI
Disobedient media has done a deep dive and looked into the revolving door between crowdstrike, Google, Schmidt and government roles.
CrowdStrike was also under contract with the FBI for unspecified technical services. According to a US federal government spending database, CrowdStrike's "period of performance" on behalf of the FBI was between July 2015 and July 2016.
https://medium.com/theyoungturks/crowdstrike-the-dncs-security-firm-was-under-contract-with-the-fbi-c6f884c34189
CrowdStrike was also under contract with the FBI for unspecified technical services. According to a US federal government spending database, CrowdStrike's "period of performance" on behalf of the FBI was between July 2015 and July 2016.
Shawn Henry the president of CrowdStrike Services and CSO is a retired executive assistant director of the FBI. Henry, who served in three FBI field offices and at the bureau's headquarters. 
On March 15 that the Department of Homeland Security released just two heavily redacted pages of unclassified information in response to an FOIA request for definitive evidence of Russian election interference allegations.
Jason Leopold, who has done excellent nonpartisan investigative work wrote "what
agency turned over to us and Ryan Shapiro, a PhD candidate at MIT and Harvard University, is truly bizarre: a 2 page intelligence assessment of incident, dated Aug. 22, 2016, contains informationDHS culled from internet. It's all unclassified, yet DHS covered nearly everything in swaths of black ink. Why? Not because it threatens national security, but because it reveals methods DHS uses to gather intelligence, methods that amount to little more than using Google."
Crowdstrike's CTO and co-founder, Dmitri Alperovitch, is a senior fellow at the Atlantic Council, a think tank with openly anti-Russian sentiments funded by Ukrainian billionaire Victor Pinchuk, who also happened to donate at least $10 million to the Clinton Foundation.The very same Atlantic Council which in 2013 awarded Hillary Clinton it's Distinguished International Leadership AwardEric Schmidt also funded an under-the-radar start-up called "the groundwork" The Groundwork was one of the Clinton campaign's biggest vendors, billing it for more than $177,000 in the second quarter of 2015, according to federal filings.
Yet many political operatives know little about it. Its website consists entirely of a grey-on-black triangle logo that suggests "the digital roots of change" while also looking vaguely like the Illuminati symbol:
This is the official website, its contents look completely innocuous.
Michael Slaby was among the key tech gurus for Barack Obama's two presidential campaign.
He is the founder of groundwork. And of course is Chicago native.
The Groundwork was ultimately paid hundreds of thousands by Clinton's campaign. Schmidt was later spotted at Clinton's election night party wearing a "staff" badge.
To recapitulate, the relationship between Eric Schmidt, Obama and Hillary is convoluted. It is so quite deliberately. It is meant to obscure and confound those with intellectual laziness. That means most of the mainstream media.

The generalized malaise and latitude endemic amongst voting citizenry provides fertile ground to sow and grow seeds of corruption in plain sight. 

When the mind is fallow weeds will grow.
Thankfully weeds can be killed and bounty harvested by a loving hand.
SaveSave